With its 9 training units and research (UFR) and its IUT,
Paris Descartes University covers all the knowledge in
human and health sciences. Only University in Ile-de-France
bringing together medicine, pharmacy and dental, its health pole is
recognized in Europe and the world for the quality of its
training and the excellence of its research.
Sorbonne Paris City
The University of Sorbonne Paris City is a community of universities and
institutions of higher learning institutions
and search for the city of Paris. Created by Decree of February 10, 2010,
It is designed to strengthen the potential of member institutions in
material research and training.
Sorbonne Paris City combines four universities (Sorbonne Nouvelle, Paris
Descartes, Paris Diderot and Paris 13) and four large schools or institutes
(Sciences Po, L'Ecole des Hautes Etudes en Santé Publique, the Institute
National des Langues et Civilisations Orientales and the Institute of Physics of
Globe de Paris). These establishments have decided to join forces
to create set by 2016 a new unified University.
---

University of Bordeaux
The University of Bordeaux wrote a new page in its history and ranks
now alongside major European universities.
The creation of the University of Bordeaux marks the realization of an ambition
municipality at the service of the Bordeaux and aquitanian territory: a large University
Radiant international with an offer of multidisciplinary training, leaned
in an innovative and structured search.
---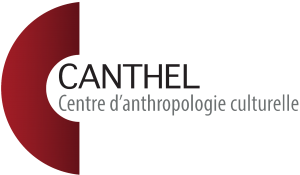 CANTHEL
The CANTHEL is a laboratory of cultural anthropology. The CANTHEL researchers intend
exploring cross-sectional themes common to different terrains and several sub-disciplines.
This is to account for conflicts, instabilities, fractures of meaning, but also of porosities.
compromises, cultural creations, on selected plots for their relevance.